Alliance Diplomatic Status
Edit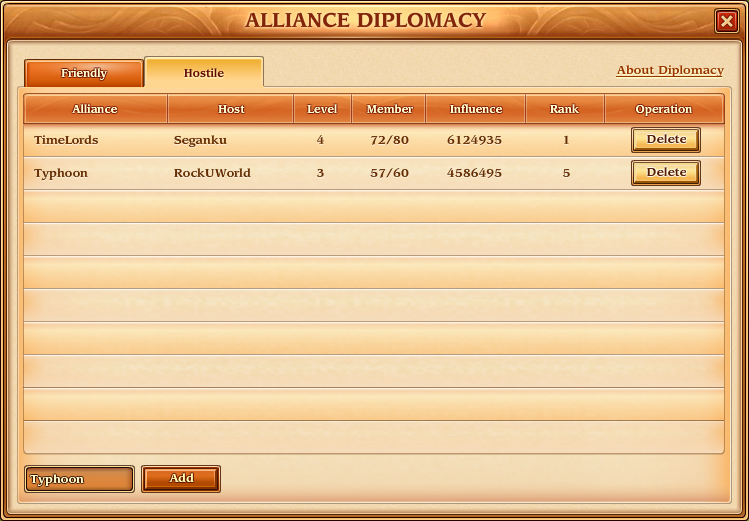 The Host and Vice Host of each alliance are able to modify the diplomatic status for the alliance.
The About Diplomacy link shows:
There will not be border conflicts with Friendly Alliance. You can plunder Hostile Alliance from all over the map without range limit. You can only have 1 Friendly Alliance and 2 Hostile Alliances.
When a Hostile Alliance is added, the host of the targeted alliance is notified in their Inbox by a message from System:
System:
BULL has recognized Hostile relationship with our Guild.
The target host receives another message when the hostile alliance is Deleted:
System:
BULL has annulled Hostile relationship with our Guild.
Ad blocker interference detected!
Wikia is a free-to-use site that makes money from advertising. We have a modified experience for viewers using ad blockers

Wikia is not accessible if you've made further modifications. Remove the custom ad blocker rule(s) and the page will load as expected.